Episode 23: Grave Danger
Mood:
surprised

This 2 hour episode, a Tarantino producton, is going to effect fans all over the world for months after, when 1 of the CSIs is in Peril, 6 feet under, in a casket! And another CSI is put in danger in an attempt to save him!

Mad-man Walter, with a lot against CSI and law-enforcement, seeks revenge in this stunning finale, so when our very own Nick Stokes goes to the wrong hoax crime scene at the wrong time, an angry Walter does what he has to do, and poor Nicky is kidnapped, and threatened.

Walter asks him if he wants to die slowly or quickly, but either way he's going to die!

Nicky gets put in a Casket, 6 feet under the ground, with no way of knowing where he is! Walter demands a ransom, so Cath goes to Sam Braun, daddy, knowing his intense richness to ask him to pay off the ransom! But... he refuses, saying it's not his casino policy, and they'll have to look elsewhere! Cath is getting very worried, as is wht whole team, including Nick's parents, who can see him through the live feed, their poor "Poncho" whatever will they do?! Poncho, is apparently Nick's childhood nickname, which his parents call him throughout the ep!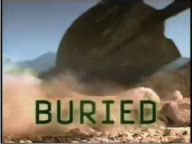 Grissom is worried, and, feeling partly responsible, he goes out there and does something, he has an encounter with Walter, and... there's an explosion!

Things aren't looking good, as we find out there's a gun inside this casket, Nick won't be tempted surely? Just hang in there! His parents are watching him on the live feed, but he has no knowledge that anyone can see him, he doesn't even know that the CSI's know what's happened to him.

Eckley, (yes I had to bring that word in here at some point) this is the same
Eckley who tried to get Nick fired & arrested in Boom, is 100% supporting the team, and rooting them forward, and..... BEING NICE!!!! So nice in fact, that I might actually think about liking him a little bit after this, (only a little bit though)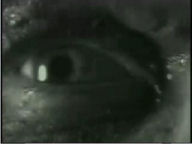 There's 1 moment in this episode of realisation, any one of those CSIs could have gone to the scene, and any one of them could now be in that casket, 6 feet under, fighting for their life... it's a terrible and intense moment that will probably make me cry!

Walter... died in the explosion! And what about Grissom? The explosion wasn't meant to kill Grissom, it was only there as a suicide act, and.....

luckily it didn't kill Grissom, he's injured, but not seriously. In fact he's back at work as soon as he's treated! But he's not the one who solves this crime.. for once!

Sara is! Worried for such a close friend, she puts her everything into solving this case, and comes through as the most logical 1 of the lot!


So, 2 hours later, the CSIs, thanks to Sara, and everyone's efforts, are at the location of the casket, I think it's 5 of them (including Greg) standing there, and they open the casket...

If you really wanna know what happens next, let me know on the forums, and I might just spill...

Posted by csithenightshift at 7:28 PM BST
Updated: Thursday, 28 April 2005 9:51 PM BST